If you live in the L.A. Area and are looking to improve your home or business' interior or exterior spaces, we at Los Angeles Home Remodeling offer you a wide range of services to help you achieve all of your remodeling and renovation goals.We understand that, while you may be comfortable doing many home repair and remodeling tasks yourself, everyone has area where they would prefer to call in the professionals. Electrical work, plumbing, and roofing are often in that category. And we offer our expertise and professional services to you for a wide swathe of remodeling tasks, including but not limited to:
Kitchen remodeling
Bathroom remodeling
General home remodeling
Room additions
Deck installation & repair
Patios and patio enclosures
Outdoor kitchens & barbecues
Indoor/outdoor painting
Landscaping: both greenery and hardscape
Energy efficiency improvements
We have staff with extensive experience and training in all of the above-listed remodeling categories and more. And we equip our workers with up to date tools and equipment, and use only high-quality materials, to ensure every job is done efficiently and leaves each customer 100% satisfied with our work.
We at Los Angeles Home Remodeling have a long track record of completing all manner of remodeling/repair work for area home and business owners in an efficient manner and with the highest level of workmanship.
We can assist you with your upcoming renovation project and will adjust to your schedule as much as possible. Contact us today by calling 424-369-4765 for a free initial estimate and consultation.
OR you can send your questions to us at This email address is being protected from spambots. You need JavaScript enabled to view it.; OR visit us in-person at our office, located at 554 S. San Vicente Blvd. Suite 160-C, Los Angeles, CA 90048.
We can summarize the advantages you get by using Los Angeles Home Remodeling under the following: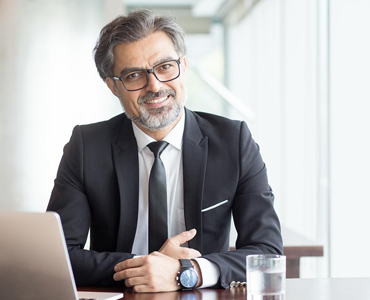 We Are Professional
When it comes to our work, we combine craftsmanship with efficiency. That means we always put quality into everything we do, but we also respect your time by getting the job done as quickly as possible while still doing it right. And we are professional in our demeanor as well. We treat you with respect and give you responsive customer service.
We Are Customer-Focused
Our whole reasons for existing is to serve you and to make your home (or business property) remodeling vision become a reality. We work with you to make sure that the job is done according to your preferences and leaves you fully satisfied. We don't just work with wood and nails, we work with people and for people. We want to do everything according to your exact specifications.
We Are Licensed & Insured
We have all relevant California state-issued contractor's licenses and carry liability and worker's comp insurance. And we are not only fully compliant with the law ourselves, but we help you stay compliant as well through our detailed knowledge of local building codes and permit rules.
We Are Affordable
Through the Hero Program, help with getting you the financing you need to do a project, and assistance in qualifying you for energy efficiency incentive programs, we help you to afford our already highly competitive prices.